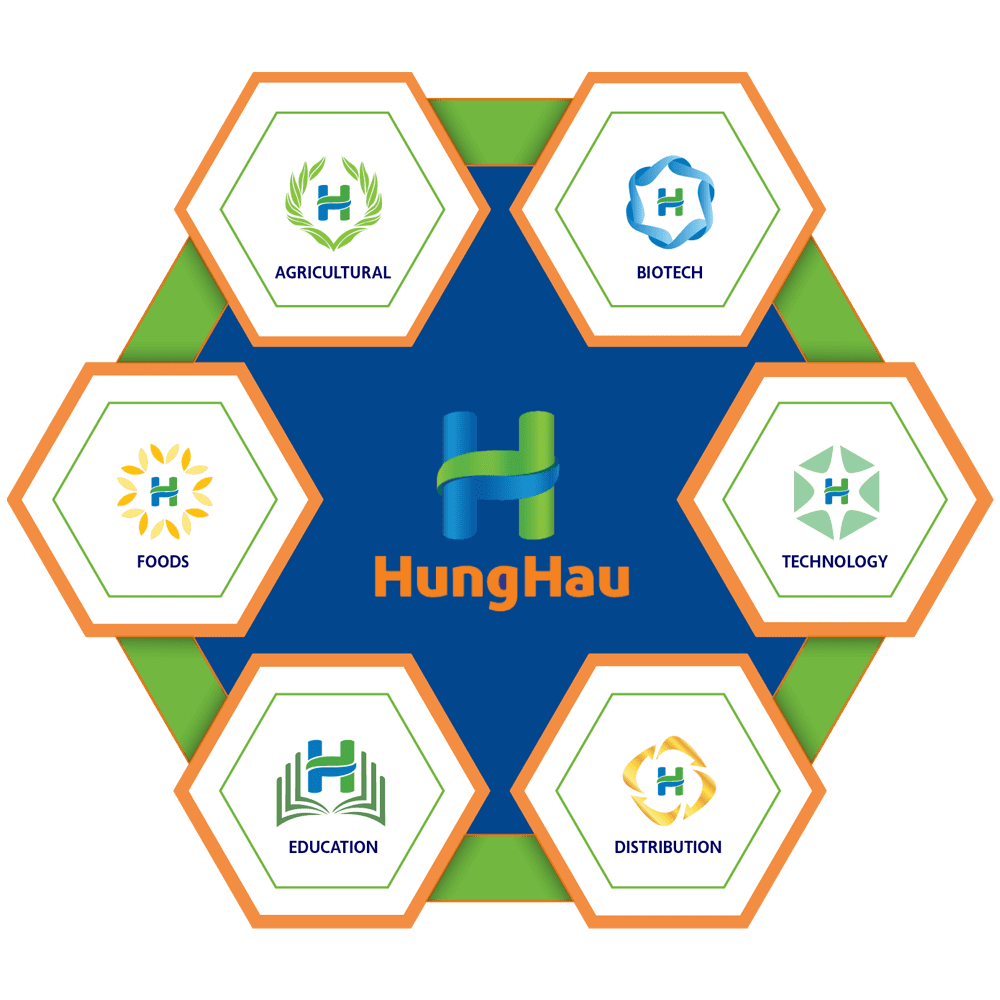 HUNGHAU HOLDINGS
HungHau Holdings invests and holds different potential businesses with sustainable development in different fields of Agricultural; Energy; Education; Food and Industry. HungHau Holdings constantly strives to create the best products and services for its customers. 
With a long-term and consistent vision, HungHau Holdings aims to provide quality, safe products that are associated with the responsibility of contributing to the sustainable development of our society. 
HungHau Holdings focuses on developing six strategic objectives:
HungHau Agricultural
HungHau Industry
HungHau Technology
HungHau Energy
HungHau Education
HungHau Foods
DEVELOPMENT STRATEGY
With enthusiasm and aspiration to conquer new heights, HungHau Holdings is determined to pursue its mission goals:
Contribute

 to change Vietnam's agriculture towards modernity.

Bring the best benefits to all shareholders, partners and employees of 

HungHau

 Holdings

.
To achieve the above goals, HungHau Holdings understands that: to associate and cooperate with prestigious companies and organizations to jointly develop sustainably.
BRAND IDENTITY
The Meaning of Our Logo
HungHau logo is a symbol of solidarity, unification, all-together for our sustainable development.
---
The Meaning of the main colors
Blue: represents the sea

Green: the color of life
The combination of blue and green brings friendliness, openness and faith in the coming future.
---
Slogan
Trust your choices.
---
Brand's trait
The logo aims to highlight the values that HungHau is looking for in the future: trust, professionalism, openness and the spirit of progress towards sustainable development.