HungHau Holdings successfully held its Annual Shareholder Meeting 2017 at Nikko Hotel Saigon (235 Nguyen Van Cu, Nguyen Cu Trinh Ward, District 1, Ho Chi Minh City) on 13th October 2016. It is considered as an important shareholder meeting of HungHau Holdings, creating the premise for the company to complete the procedures to participate in the Stock Exchange next year.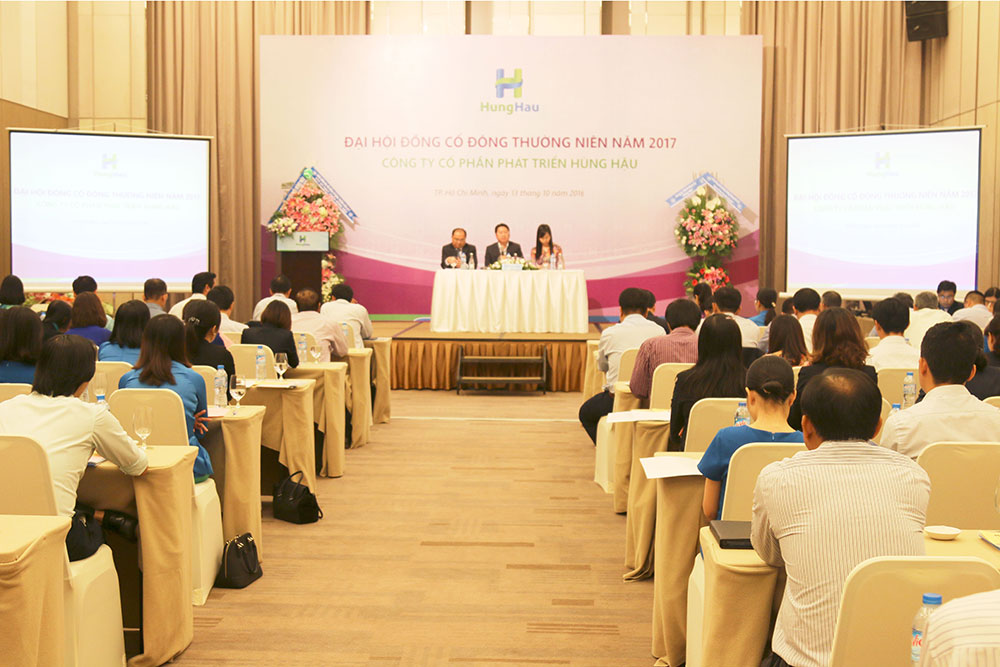 The meeting assessed that HungHau has increasingly developed and got many remarkable achievements. In order to achieve the goal of being TOP 100 agricultural firms in South East Asia, HungHau has been improving its organizational structure and infrastructure over the years. Being listed on the stock exchange in the upcoming time will strengthen HungHau's position, confirming its position in both domestic and foreign market.
The meeting has adopted various reports and resolutions such as Decision to give special preferred shares for HungHau Holdings' staffs, Disclosure of the members of the Board of Directors term 2017-2021, Disclosure of the members of the Internal Control Department term 2017-2021, Report of Manufacturing and Trading Results in 2016, and plans for the year 2017.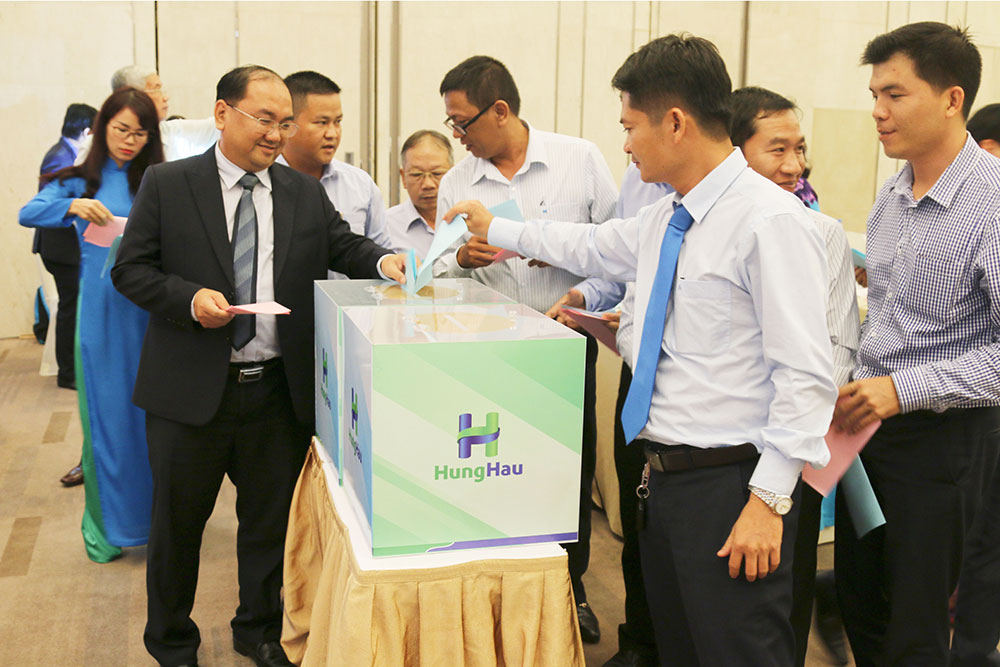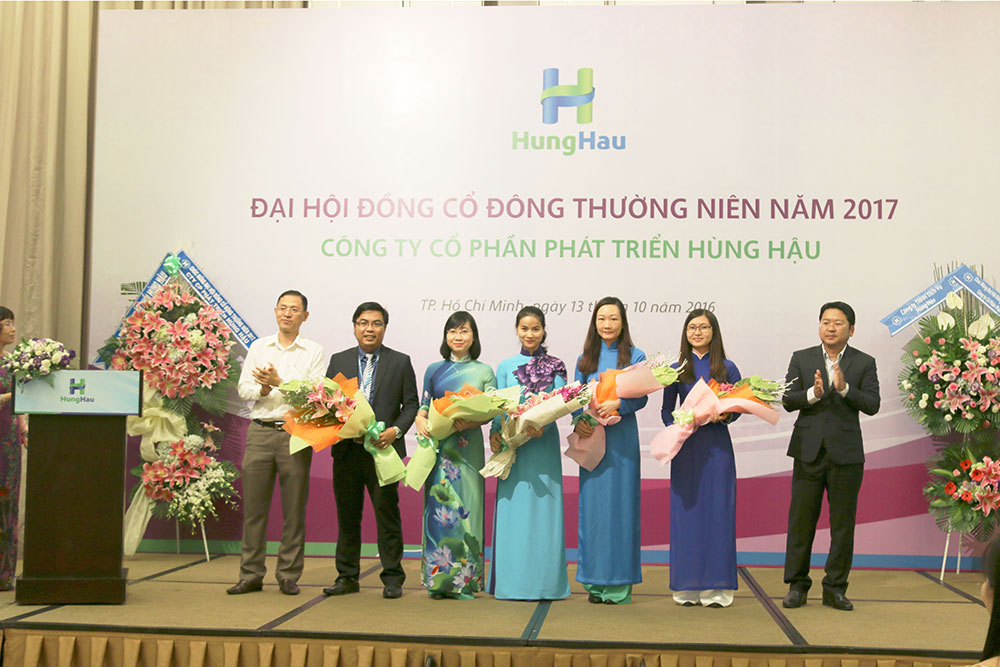 In addition, the Annual Meeting 2017 of HungHau Holdings has also announced the orientations as well as missions for the year 2017, showing the perspectives of sustainable development from the Board of Directors and the company's leaders. The company determines to follow the proposed plans, creating confidence and commitment for shareholders and staffs.