Continuing its path of sharing with the community and showing the humanitarian spirits of HungHau people, on 17th October 2016, the Rescue team of HungHau Heart Foundation gave a total number of 916 presents to the people in Le Thuy, Quang Ninh, and Minh Hoa (Quang Binh Province). The presents are mainly the necessities, for example, rice, instant noodles, fish sauce, cooking oil, soup powder, fresh water, etc.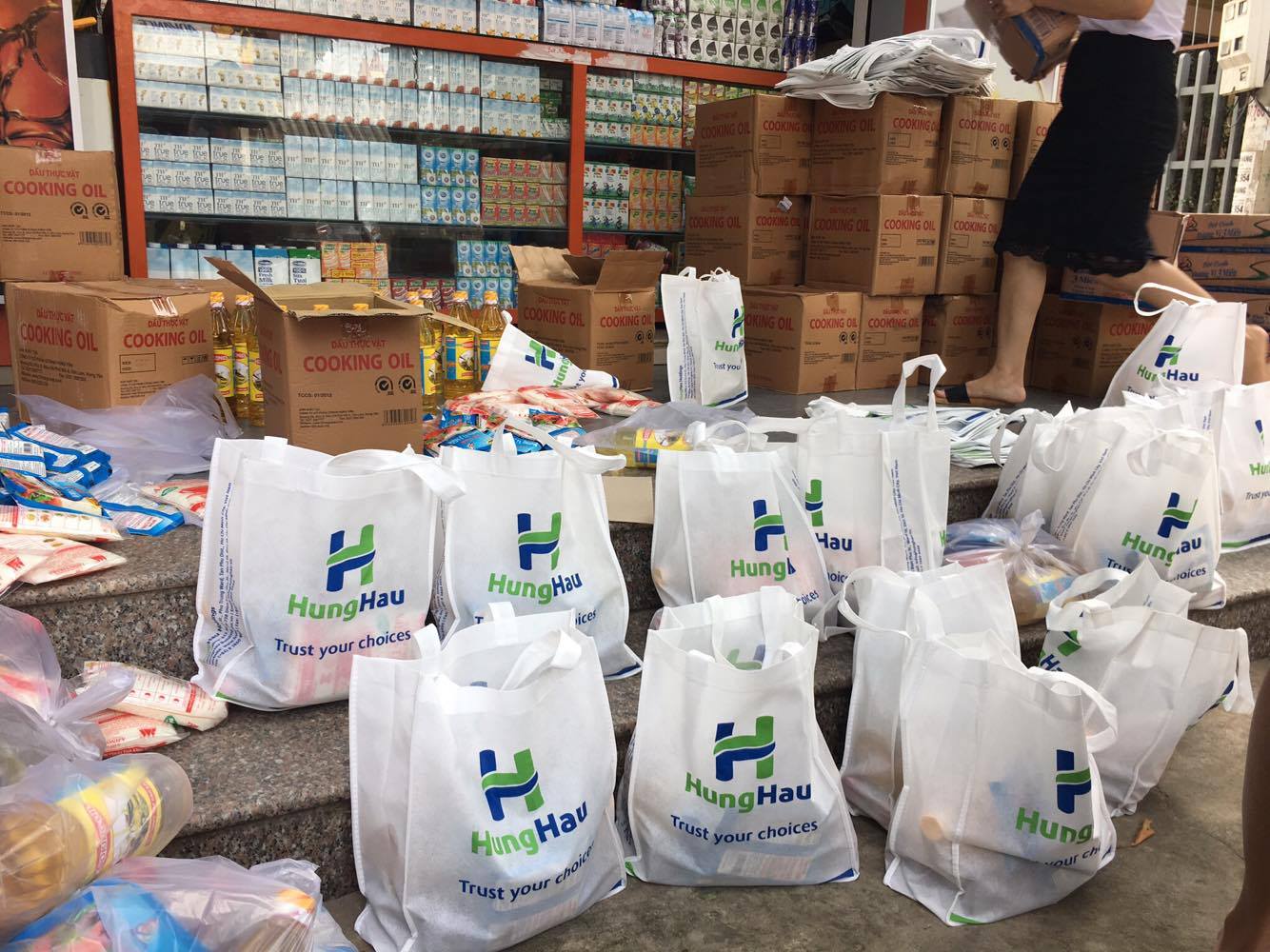 The three above towns have been strongly affected by the flash flood a couple days ago. Many communes are still being isolated due to the high flood level there, making it definitely difficult for transportation. A lot of people's belongings have been washed away. Even many children and adults had to eat gruel for 3 days. Particularly, Minh Hoa Town is a remote area with 130km far from the center of Dong Hoi. The streets there are full of water, so the only possible vehicle there is canoes. Transporting presents by boats were facing many difficulties, forcing the Rescue team to pass several stages to reach the people in flooded area. As a result, 50 presents came to the people in Tan Hoa Commune by boats at 16:00 on 16th October.
The Rescue team continues to bring the other 240 presents for the people in Tan Hoa on the following day. The program has been kindly supported by the local officers, the Military Commanders and Youth Union of Quang Binh Province, especially Tuoi Tre and Nguoi Lao Dong News.