At 10:00 am on Feb. 07th,2017, the signing ceremony between Hung Hau Education, Hung Hau Agricultural and Legcopromuslenui Park Company, Russia took place at 613 Au Co, Phu Trung Ward, Tan Phu District.
Legcopromuslenui Park is a company from Russia, with the intention of realizing the project of establishing a large-scale light industrial park, including garment and clothing workshops, as well as social security projects as agreed between the Moscow government and the People's Committee of HCMC. Legcopromuslenui Park establishes a light industrial park that produces quality goods for wholesalers and retailers throughout Russia as well as neighboring countries. Accordingly, the company has the need to recruit more than 1,500 high-skilled workers including highly qualified professional employees and workers from Vietnam and the Russian Federation, and Vietnamese workers will be trained. In addition, all workers who wish to work in Russia will be able to attend Russian courses in Vietnam. All workers in Russia are entitled to a Russian work permit, paid according to contract, inspection, health care, accommodation and recreational area for workers to rest.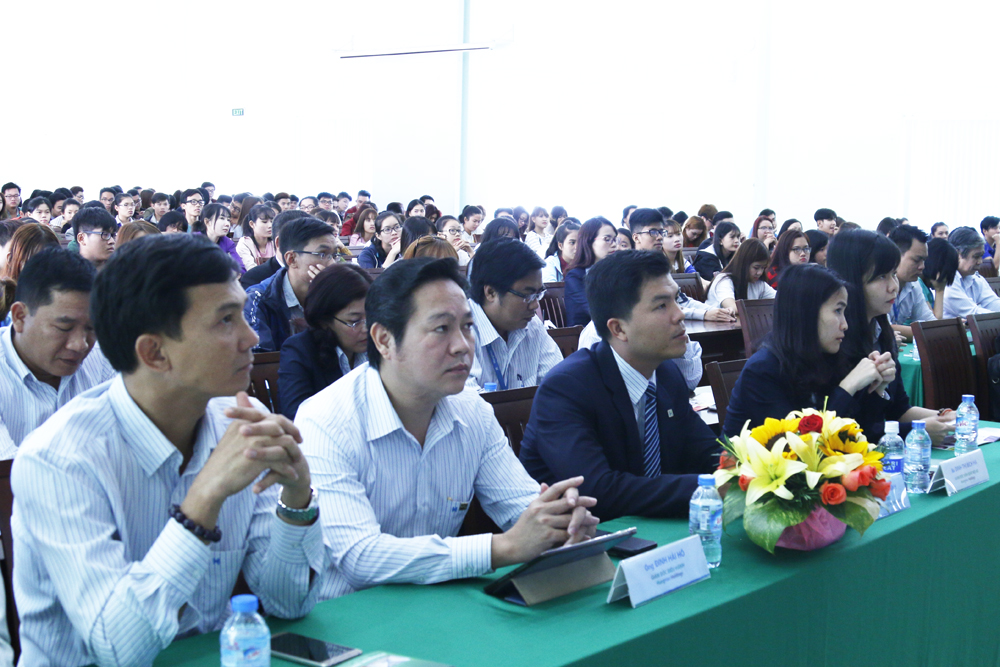 View of the signing ceremony 
This cooperation also creates favorable conditions for business enterprises to seek investment opportunities, expand the market in Russia; Especially in the field of education, HungHau education system is the bridge between the school and the enterprise, opening the opportunity to find out resources for students of HungHau Education and universities, colleges to have a chance to be trained and transferred, with a commitment of over USD 1,500 for experts and USD 600 for workers. In the field of agriculture, HungHau Agriculture will be a strategic partner with the light industry in Russia through the application of experience and technology in production.
It is known that HungHau Holdings and the Russian Business Association have a long relationship in cooperation and promotion of Vietnam-Russia trade.
1 Representative of Hung Hau Education JSC and Legcopromuslenui Park signed a cooperation agreement
HungHau Education JSC is a member of HungHau Development Joint Stock Company. Besides members of Van Hien University, in 2016, HungHau Education Joint Stock Company has added 04 new members: Van Tuong Intermediate School, Van Xuan Technical College – Van Xuan Technology, Van Hanh Medical Intermediate School, Au Lac Human Resource Training and Development Company Limited. In addition, in 2017, HungHau Campus – the key project of HungHau is expected to officially come into operation in May with the construction area of ​​60,000 m2 on Nguyen Van Linh Avenue, District 7.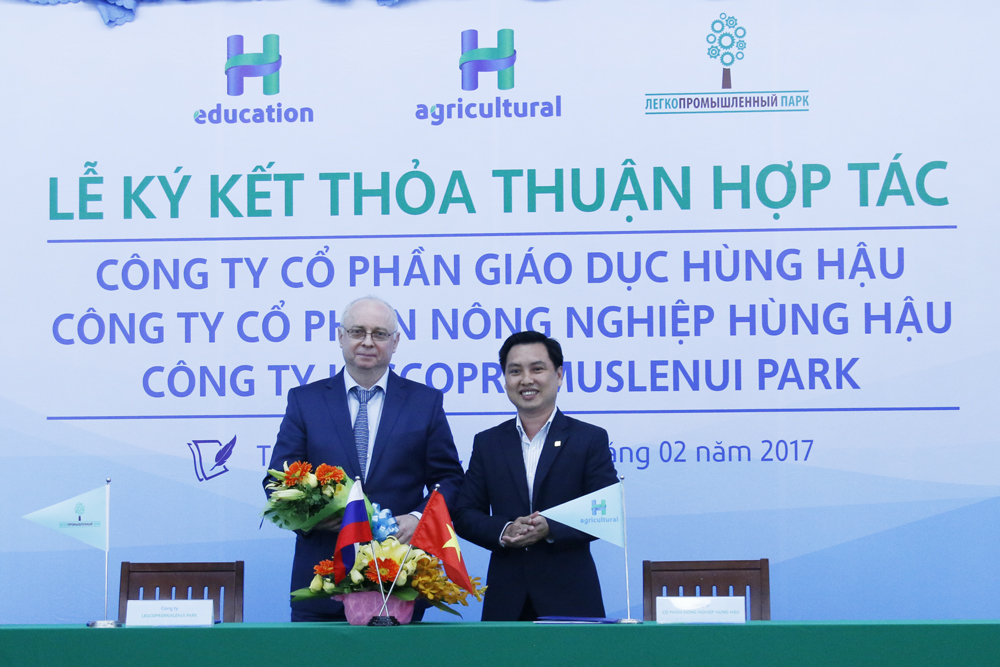 Representatives of HungHau Agriculture Joint Stock Company and Legcopromuslenui Park signed the agreement.
HungHau Education Joint Stock Company is also step by step improving the quality of teaching and learning, improving the level of teaching staff, improving the quality of output to meet the needs of personnel of enterprises. For foreign businesses, there are higher requirements, more rigorous.
Beside the development of education, HungHau Agriculture in 2016 was also honored to be awarded the National Brand Award, the prestigious brand name and a series of other social recognition. HungHau Agriculture is constantly developing and searching for potential foreign markets for agricultural products and Legcopromuslenui Park will be a suitable strategic partner for future development.
HungHau Education will be the place to meet the requirements of human resources for light industrial development projects of Legcopromuslenui. HungHau Agriculture and Legcopromuslenui Park decided to sign a cooperation agreement to develop the company in accordance with the orientation and targets.