From 26 – 28/04/2016, HungHau Agricultural (HHA) participated in the Seafood Expo Global held in Brussels, Belgium. The fair is the largest annual event in the field of processing and exporting seafood in Europe, attracted nearly 2,000 companies from 100 countries around the world to gather and introduce new products.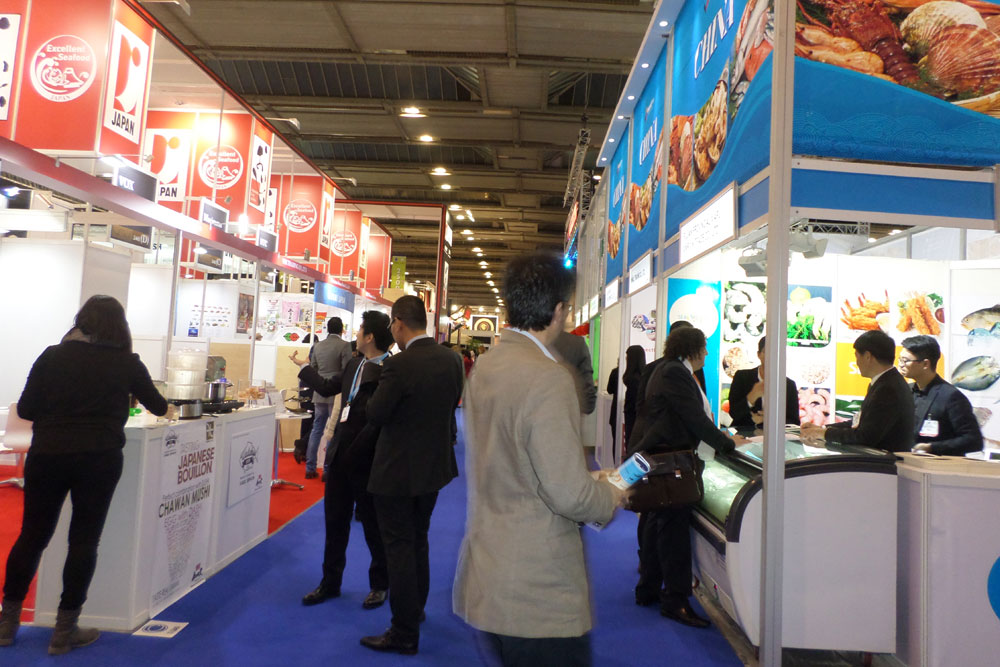 Seafood Expo Global is one of the annual trade promotion activities of HHA to support the strategy to expand the business outside Vietnam. The results achieved after the fair this year is very positive, i.e. the company has more trading relations with a number of new markets such as Denmark, Ireland, the UK, Greece, and Portugal, consolidate and expanded business activities in traditional markets such as France, the Netherlands, Belgium, and Spain.
The participation this time of HHA was the opportunity to introduce new products, modern manufacturing technology, and superior product quality to the domestic and foreign partners, initially laid the foundation for further cooperation.
Ms. To Thi Kim Thinh – Deputy General Director of HHA said: "Participating in this fair, besides some commodities is out strength, HHA has confidently introduced to customers the value-added products made from raw vegetables, such as lotus seed rolls, sweet potato rolls, fried shrimp bread, and shrimp powder Agendama. With the difference, appealing packaging, and breakthrough processing technology, these products have caught the attention of numerous customers.
Through its trade promotion activities in Vietnam and abroad, HHA – A member of HungHau Holdings has had plenty of opportunities to widely promote the company image, brand and its products to domestic and foreign consumers to complete of the strategic objectives in the Top 100 Agricultural Enterprises in Southeast Asia, and achieve the desire of "Outreach the ocean."
HungHau Holdings Communication Dept.