After the establishment on the day 22/02/2016, HungHau Heart Foundation has taken into several practical charity activities for the poor and studious students in Quang Nam. Following these activities, in on 02 and 03/04/2016, the group "Share Your Love" of HungHau Heart Foundation organized the free medical checkup program and offering gifts in Thanh Son, Dinh Quan district, Dong Nai. Through this program, HungHau Heart Foundation wants to spread the message "There is no happiness in possessing or receiving, but in giving away."
Donating joy
The organizers' representative said the total value of over VND 400 million including 1070 gifts worth VND 300 million to poor people and local children, 15 scholarships valued VND 1 million each was given to poor students of Lam Son Primary School (Point Suoi Duc 1, Thanh Son commune, Dinh Quan district, Dong Nai), and the rest was spent on the health examination and free medicine for the local people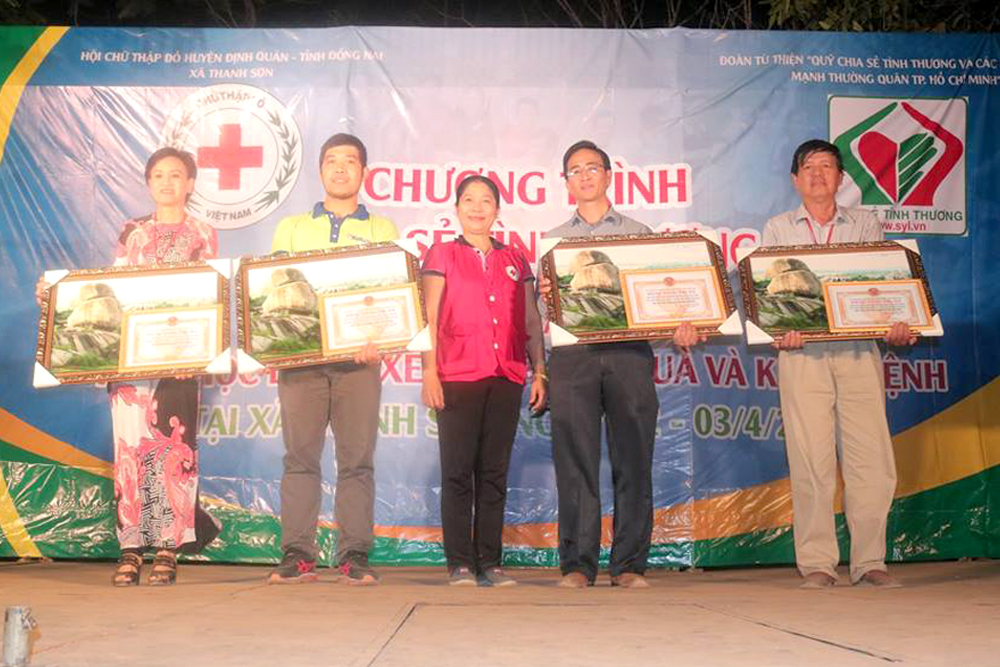 The health examination and free medicine program for more than 700 patients started from 03/04/2016 including a physical checkup, and traditional medical treatment, dental and maxillofacial eye exam. There were a number of modern medical appliances used in the program such as ophthalmoscopes, eye glass cutters and X-ray machines.
Mrs. Huynh Thi Noi (78 years old) – an early patient shared: "There are numerous patients here, because there is no clinic or hospital. The healthcare location is too far for the patients. This is a poor commune, so if we are ill, we have to stand with it and rarely go to hospital, and costs of drug is another challenge. When we heard about this program, we were so glad, and tried to attend early in the morning. "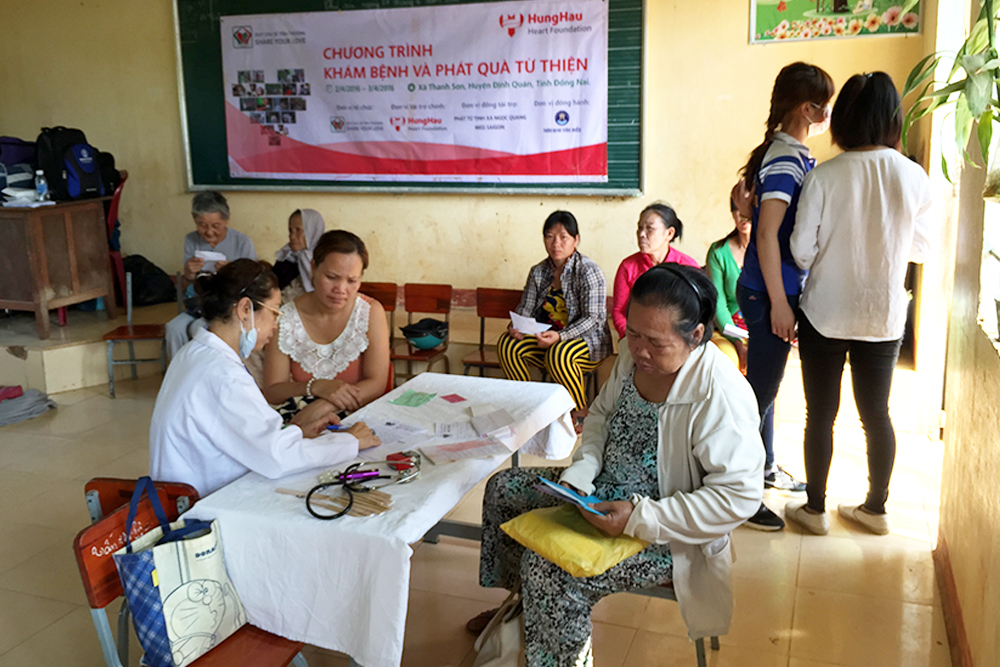 Happiness is giving away
During the charity program, by maximizing effort to complete the work, bring joy and health to local patients and children, the volunteer group was very happy to share the difficulties with unlucky lives.
Ms. Nguyen Thi Nhu Phuong – vice president of "Share Your Love" of HungHau Heart Foundation said: "The success of this program mainly thanks to the financial support as well as the spirit of the benefactors and doctors and all the volunteers. I hope that all of us will continue to keep the flame of enthusiasm and sincere heart with each other in the upcoming voluntary programs. "
Mr. Tran Duc Dung – Vice Chairman of HungHau Heart Foundation who followed the 2 – day program also shared: "The program has given me and the charity groups the opportunity to join a meaningful trip. Despite difficult journey to get here, we have partially helped the children and locals, and improved the local society. HungHau Heart Foundation will increasingly attempt to mobilize domestic and international benefactors to carry out more programs like this. "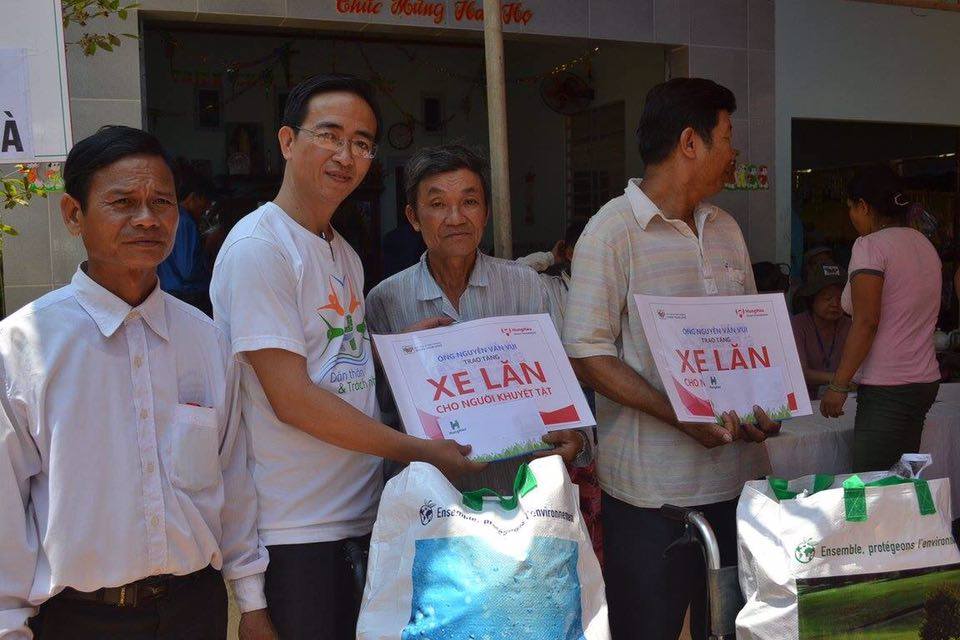 In addition to providing free medical checkup, the charity group has many other activities such as educating oral care or environment protection to ocal students.
These impressive figures:

The program has given over VND 400 million including:

1070 gifts worth over VND 300 million for the children and poor locals
15 scholarships worth VND 1 million each
25 doctors, 8 nurses and 100 volunteers joining the program. 
700 turns of medical checkup and free medication.
The organizers really appreciate the support of the doctors, nurses, volunteers and donors who greatly contributed to this program.
HungHau Holdings Communication Dept.